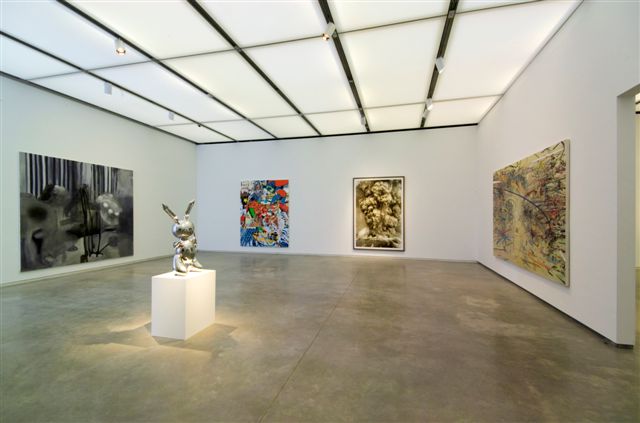 Volunteers are vital to the daily operations of the ICA. While volunteering, you will gain an insider's view of Boston's premier contemporary art museum, plus receive free admission to the ICA galleries. Download a Volunteer Application here, or read more about open volunteer positions.
Family Program Volunteers
The ICA seeks volunteers to assist with smooth operation of programs for children, youth and families ongoing and year-round. ICA Family Program and Education volunteer work experience will include helping to facilitate art activities and events for children ages 5 - 12 (and some younger children, too!) in our Bank of America Art Lab on ICA Play Dates, and helping with programs for school and community groups (this includes mostly middle and high school aged students) during weekday ICA visits, which include gallery tours and art lab investigations. In addition, during our family days volunteers greet and sign in visitors, usher for performances and films in the theater, assist artists or educators with creative tours in the ICA galleries, or collect information from our visitors.

Other related tasks include some administrative projects, occasional research projects, supply preparation and maintenance, art project design, photo-documentation, creative projects related to art making activities, and some projects related to data and information collection.

Play Date family programs are scheduled for the last Saturday of each month. Interested candidates must be available to work several Saturdays during the year, either all day with breaks (10:00 - 4:30) or part-days (10-1, 12-3, 1-4.) We request a three to four hour minimum time commitment. Experience working with children, youth and families is helpful, in addition to good communication skills, a friendly attitude, experience working as a part of a team and enthusiasm for contemporary art. Orientation and some training will be provided.

Contact Kathleen Lomatoski at 617-478-3134 or klomatoski@icaboston.org.
Volunteer Usher
The Institute of Contemporary Art is seeking volunteer ushers for all performing arts programs. The ICA presents a wide variety of films, lectures, and performing artists during each season in our state-of-the-art, 325-seat theater. Duties may include greeting and directing patrons, tearing tickets, handing out programs and seating patrons. Matinee and evening positions available, especially seeking volunteers interested in film. Requirements: professional engaging personality, upbeat attitude and ability to thrive in a busy environment while positively interacting with a wide range of people, an interest in contemporary performance and culture is essential. Volunteer ushers will be able to view most, if not all, of a performance during their shift.
Membership Volunteer
The Institute of Contemporary Art's Membership team seeks charismatic, enthusiastic volunteers. The Membership volunteers will greet visitors and present Membership as an option at the door. Some sales or customer/visitor services experience is preferred. Volunteers would be asked to commit to 1-4 pm on Saturdays or Sundays, two to four shifts a month, for three months. Volunteers will report to the Member Sales and Services Associate.