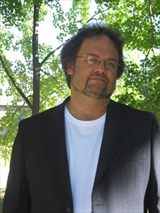 The Whites of Their Eyes:
Bunker Hill, the First American Army,
and the Emergence of George Washington
Wednesday July 6, 2011 at pm
Boston Public Library, Central Location
700 Boylston Street, Boston MA

Drawing upon new research and scholarship, historian Paul Lockhart, author of the critically acclaimed Revolutionary War biography The Drillmaster of Valley Forge, offers a penetrating reassessment of the first major engagement of the American Revolution.

In the tradition of David McCullough's 1776, Lockhart illuminates the Battle of Bunker Hill as a crucial event in the creation of an American identity, dexterously interweaving the story of this pivotal pitched battle with two other momentous narratives: the creation of America's first army, and the rise of the man who led it, George Washington.

A native of Poughkeepsie, New York, Paul Lockhart is a professor of history at Wright State University in Dayton, Ohio. He teaches courses in European and military history. It was his long-standing interest in the European military connection with American warfare that led him to write his book, The Drillmaster of Valley Forge: the Baron de Steuben and the Making of the American Army.